10 Steps to Intuitive Eating
Learn Intuitive Eating Principles with Harriet Frew
PRE-CHRISTMAS SALE - ONLY £33 with code FREEDOMATCHRISTMAS at the checkout
50% off full price with code FREEDOMISPOSSIBLE


Watch the video to find out more







This course is designed to help you create peace with food and leave disordered eating behind.
You'll be walked step by step through the 10 principles of Intuitive Eating with comprehensive video and lecture content - 29 lectures, 25 videos and email support.
You'll learn to reject diet culture, tune into hunger and fullness cues; find pleasure in eating and peace with those old forbidden foods. This course is for anyone who is weary of dieting and truly wants to truly learn the principles of intuitive eating.

Do you find that: -
You're fed up with endless cycles of restrictive eating, overeating and feeling out of control. You think about food all day long.
You categorise foods as 'good' and 'bad'; 'clean' and 'unhealthy', which leads to constant guilt.
You've experimented with Intuitive Eating Principles before, but they've felt impossible to practice.
You've recovered from an eating disorder, but disordered eating still niggles your daily life.
Poor body image is holding you back everyday.
You're eager to become an intuitive eater and to create a happy and sustainable relationship with food but you don't know how.


Then my friend, I'm so happy that you stopped by.


I can help you change this.

Hi, I'm Harriet Frew, a counsellor who will support you to overcome disordered eating and find peace with food. I was stuck in cycles of restriction, bingeing and purging for seven years and understand how much this can devastate your self-worth and wellbeing.
Change is possible!
Today I eat all the foods without guilt, enjoy meals out with friends and have peace with my body. Most importantly, I have the freedom to live my life to the full.
In this course, I share my knowledge and skills that helped me in my personal recovery journey, and I make accessible to you, the tools and strategies in supporting many clients over the past 17 years.
You can have this too.
Imagine how fantastic it would feel, to experience the taste of freedom with food, and allow yourself to live your best life.
What are you going to learn?
The course is split into 10 modules. It includes lecture and video content and is self-paced. It has 29 lectures, 25 videos and email support throughout.
I understand that intuitive eating can feel like an impossible road, and address psychology, fears and motivation too.
I support you on the journey by breaking this down into manageable and baby steps.
You will be introduced to the 10 Intuitive Eating principles with additional tips and strategies to help you get unstuck.
You'll learn the reasons why you're struggling with disordered eating and understand it as a coping strategy.
You'll be supported with your eating habits, by learning to honour your hunger and fullness and to genuinely permit in 'forbidden foods'.
You'll learn to manage your emotions and thoughts to create a food freedom mindset.
You'll understand how to improve body image by working on body respect, self-compassion and self-acceptance.
You'll learn how to manage relapse and stay with intuitive eating, when you hit bumps in the road.
You'll understand how to navigate the tricky line between finding food pleasure and health.
Testimonials
'Thank you so much for the course. It has definitely set me on the right path and has helped me to see that this is the right thing for me to do. I accept that it will take time and work but finally I am confident that I can change my relationship with food, my weight and my body. I will be forever grateful for your support. I would wholeheartedly recommend both yourself and the course'.
Jackie
'Just wanted to message you and let you know how much more freedom I have in my life, since doing the course! I am eating now, when my body wants to eat, without a thousand questions! My head is so much quieter for it and it feels a real blessing. I barely ever think about calories or anything! I'm challenging my 'rules' everyday and then they are disappearing because I'm not engaging with them! I actually trust my body for the first time in what feels like forever! Thank you'.
Emma
'Harriet helped me to shine a light on the damage that years of dieting and bingeing had done to my relationship with food. She taught me to listen and respond to my body, rather than to live my life by meal plans, and to enjoy the foods I love instead of beating myself up and thinking 'I've blown it' every time I ate something forbidden. Most importantly, Harriet taught me to love and care for my body, to take time out for myself and to be happy in the moment, rather than in the future when I've met my goals. Now I'm able to lead a balanced, healthy lifestyle, but now it's because I actually want to and not because I 'should'.
Louise
'I am so grateful that I have found you. I know that without this work, I would not be where I am today. I am really happy. I listen to your guidance and I try to apply it to my life, it has all been so worthwhile and positive. 
The missing link all this time has been my emotional relationship with food. I'm finally learning that food is not something that is useful to beat myself with or to use to distract my attention from the present with or to my dilute my emotions with. I am now starting to see food as fuel that nurtures me and it is OK for it to be eaten purely for pleasure as this is also good for my soul and well being.
Thank you for helping me see all of this, for helping me change my life'.
Lou
Who is the course for?
You are restrictive or strictly control your eating.
You find yourself over-eating, binge eating and eating in secret.
You deal with feelings by overeating or avoiding food.
You're prone to an all or nothing relationship with exercise.
Your Body Mass Index is 17.5 or above. All body shapes and sizes welcome above this.
You don't like your body and want to improve self-image.
You have some fears but overall, you feel ready and motivated for change.
You want to move away from dieting and learn Intuitive Eating.
You desire freedom with food and want to live a full life.


Who is the course not for?
You're looking for another diet.
Weight loss is more important that your relationship with food.
You're not committed to the process of change.
Money back guarantee
I hope that you're going to love this course and achieve the food freedom that you desire. After 30 days, if you decide that the course is not for you, then you are entitled to a full refund. This is on the condition that you have completed the first 4 modules and can evidence the work put in through journal entries.
Frequently asked questions
How long is the course?
It's made up of 10 modules and was originally designed to be completed over 10 weeks. However, you can choose to complete the course at your own pace.
What is the format of the course?                      
It is lecture and video content, with questions, exercises and self-reflection.
Can I do this course if I have an eating disorder?
The course contains an abundance of information that will support you in eating disorder recovery, and includes the same material that I use with my eating disorder clients. However, I cannot offer medical support through the course and manage your personal risk.
Do you have a question that's not answered here?
Contact me at: - [email protected]
Is the course material available forever?
The course material is available for as long as the course is online. This will not be forever but likely for the foreseeable future.
My Story
I talk about my early relationship with food and how I developed an eating disorder; exploring the ups and downs of living with bulimia and the breakthroughs that helped in my recovery.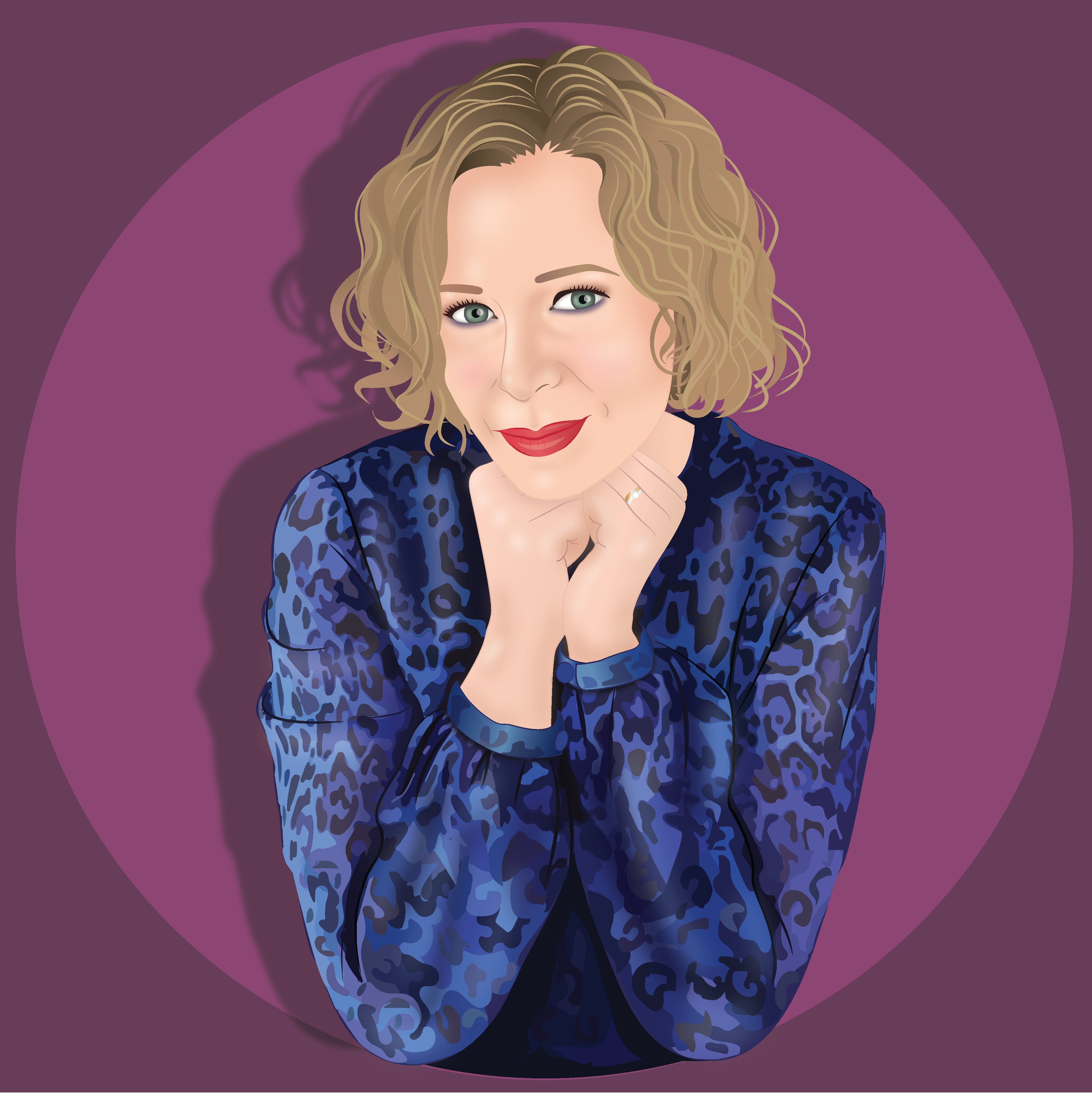 About Harriet Frew
I'm an experienced counsellor who specialises in supporting people with eating disorders and body image. I have worked in the UK NHS, in an Adult Eating Disorder Service and private practice since 2003.
I'm passionate about eating disorders and enjoy writing, filming and creating information through my podcast and social media, to help and support others. I work individually to support clients in therapy for disordered eating recovery.
I am dedicated to helping people recover from eating problems and improving in their confidence and self-esteem. I am supportive of an anti-diet approach and Intuitive Eating Principles.
Podcast – The Eating Disorder Therapist
Instagram - @theeatingdisordertherapist_